These are Blogs.com Top 10 Crafts Blogs!
Now I will tell you what I thought
....... lol well I went through the list I got to the end their top 10 list only had 8 on it lol
Let me know what you think!
http://www.blogs.com/topten/top-10-family-craft-blogs/
A Mom and her 2 craft monkeys create weekly projects. Sign up for the
email newsletter to have the best blog posts come to your inbox
http://www.kidscraftweekly.com/index.html
My thoughts:

This is a very simply blog, and as I first poked around I couldn't find much. Under printables there is some good stuff *but they are not all free. Then after going back for a second look I looked under

articles and there is more stuff to look at there. I do have to say my feeling on this site is ok, but not one of my top ten.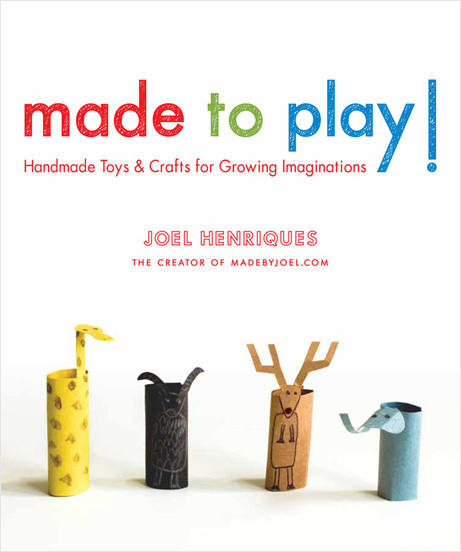 My thoughts:
Now this a great site!! Full of fun filled stuff to do and see. Tons of pictures and great blog layout.
His book is now available.
"Made to Play" has 35 craft and toy projects, using wood, fabric, and paper, that promote imaginative and creative play.
Beautiful and creative crafts for kids of all ages and skills. A gem
My thoughts:
Another great site , nice layout, and lots of stuff right off the bat you'll want to start exploring. Good page of free printables. This site is a must see.














Home design meets children with lots of DIY projects. From the creators of
Apartment
Therapy.
My thoughts:
This is a very nice site. It has a mix of things for parents and kids. It is worth your time to go check it out. Lots of great childrens spaces to check out.




























Crafts, activities, and recipes for children and adults
My thoughts:
This picture is the first thing I saw when I got to this page....How fun is that!!! Tons of stuff on this blog. It's one of these site once you start looking around ..than 3 hours later your like wow I can't believe I am still on this site. Have Fun!!




Crafts for kids, patterns and family. Also gorgeous photos.
My thoughts:
This is a good craft idea site. The site is nice and easy to find things. Lots of stuff for everyone to check out!












All about how to inspire a creative family and living in the handmade
home
– from a mother of 5.
http://soulemama.typepad.com/soulemama/faq.html
My thoughts:
Humm Well when I went to this blog, at first all I saw was a page full of words the whole front page . I poked around and there are a few things it look under the tutorials tab. But I have seen alot of other sites that should make this list.


crafts,blogs,top,ideas
Follow my blog with Bloglovin