Dancing with the feet is one thing, but dancing with your heart is another. Writing and Illustrating fun, creative dance stories makes my heart dance. I aspire to create books to make children dream big and image anything is possible. Like magic ballet slippers or dancing your way to stardom. I hope you dance with joy after you have read by first book Helena Hippo & The Magic Ballet Slippers.
Friday, February 24, 2012
Newest Addition To My Zazzle Store Tinker Belly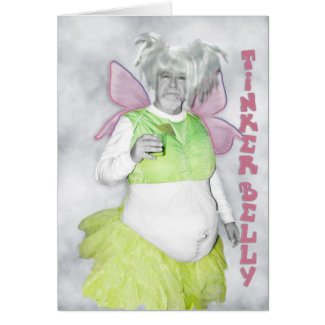 Tinker Belly Card
by
DancingWithWords
More
Birthday Cards
Thank You to my model Larry!!!
Posted by Connie M Fink
at 3:23 PM