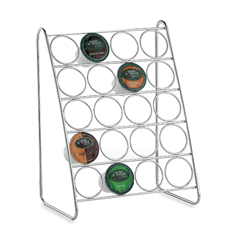 The Keurig

K Cup Holder Organization.

My niece was no longer using this and I thought I could re-use somehow. And yes I did! I was trying to help my daughter

Organize her jewelry and sunglasses and found this worked great for her!
I used the front,back and both sides!
Organization,re-use,Organiz

e,jewelry,sunglasses,k-cup holder